In this tutorial, the Simulation fire analysis of the concrete beam in the Abaqus-Temperature and Stress analysis- has been studied. Owing to the low thermal conductivity of concrete, the concrete cover acts as fire insulation to reinforcing bars in reinforced concrete (RC) elements. In real fire incidents, concrete buildings generally perform well, and local or global collapse is rare. FE modelling of a realistic behaviour of reinforced concrete under the fire effects has been an attractive topic to re-searchers for more than 30years. The general modelling approach has two distinct steps: (i) heat transfer step where the realistic fire exposure boundary conditions along with the heat transfer properties of concrete are defined to estimate the heat propagation at various positions of the element at different time intervals; (ii) structural and mechanical analysis of the element taking into account the simultaneous effects of heat and mechanical loads. The three-dimensional solid part is used to model the concrete beam. You can see a figure of the assembled part below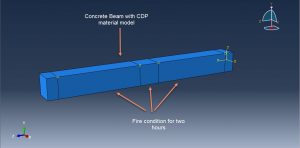 In the first simulation, heat transfer step is used to model fire condition and temperature analysis. The thermal properties are used in the thermal analysis. The fire condition is assigned to the bottom surfaces of the beam with the temperature diagram with two hours during. After the thermal simulation, all results such as nodal temperature and heat flux is obtainable.
In the second simulation or the structural analysis, the Concrete Damaged Plasticity data depends on temperature is considered. The elasticity and expansion depend on the temperature are used to consider the heat effect on them. The elasticity, expansion, and CDP model depend on temperature can convert the temperature from the fire situation in the thermal simulation to the stress and strain. The general static step is used to model the structural analysis with some changes in the convergence model. The fixed boundary conditions are assigned to the two end sides of the beam. The results from the thermal analysis are transferred to the structure model.
After the simulation, the results such as stress, strain, plastic strain, displacement, and …These results come from the increasing temperature during the fire analysis. You can see some figures fo the results below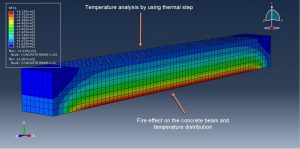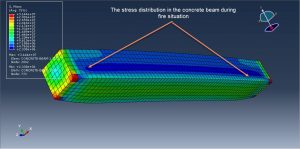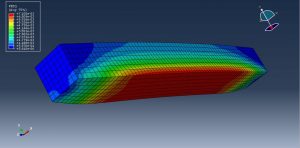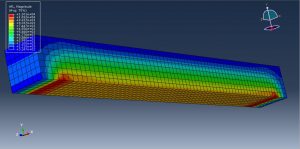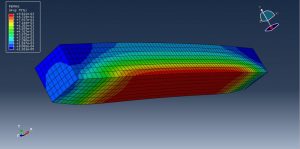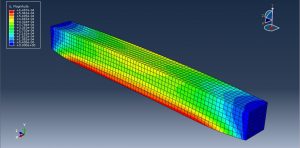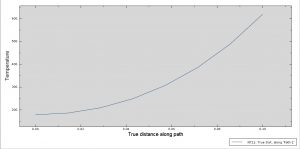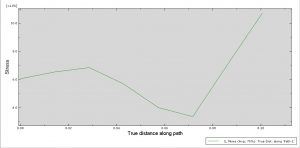 You can provide CAE ,INP,and English video files of this simulation here. The cost of these files is Thirty US Dollars. you can click on the bellow bottom to beginning process
This is an important point when you want to select the payment port, select ROD PAY(this is a payment port for foreign buyers) and you can pay just with Bitcoins
If you haven't Bitcoins You can pay it with PayPal or Master card just send me an email to this address:karampourp@gmail.com